---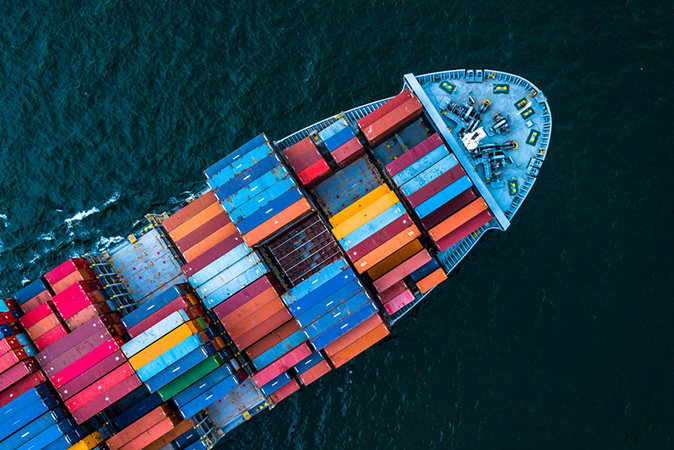 Sea Freight
J H Bachmann owes its success to its excellent sea freight service. Our team are well versed in every trade lane, giving them the edge on knowing which shipping line is best to utilise for your specific trade lane. Anywhere across the globe from NZ, to the USA, South America, Europe, South Africa, the middle east and of course Asia. We have it covered. You provide us with what you need and we simply find the best solution.
Tailored Solutions
Meeting customers' unique needs with premium service and local expertise. Flexible options, exception management, frequent sailings, and on-time delivery.
Large Global Footprint
J H Bachmann have partners across the globe that we have handpicked and worked closely with for many years. Giving us the confidence and knowledge that we can support your business wherever you go.
Cargo Visibility and Management
We can provide you with market-leading "Track & Trace" online logistics management, powerful reports and KPI analytics.
You are never too old to set another goal or to dream a new dream.
Full Container Load (FCL)
Direct Service
Fast transit times, space and equipment, customised scheduling (e.g. multiple sailings; high-frequency sailings) schedule integrity and premium EDI benefits
---
Transhipment Service
Not in a hurry? Where possible we can provide economy-value transportation and regular frequency.
---
Less Than Container Load (LCL)
Secure, trusted & dedicated services, frequent departures, schedule integrity, door-to-door capabilities and track and trace.
Break bulk and Out-of-Gauge cargo
Specialist support in handling out-of-gauge cargo, be it break bulk cargo or out of gauge on a flat track or open-topped container.
---
Enquire about Freight Forwarding